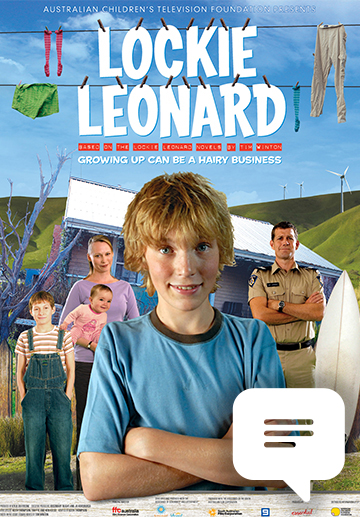 Lockie Leonard - Series 1 - Digital Download
Lockie Leonard is based on the award winning novels by author Tim Winton. Set against a backdrop of great surf on the spectacular coast of Western Australia, Lockie Leonard's, quick wit, physical humour, emotional depth and acute observation guarantees fresh new entertainment for children and their parents.
BONUS OFFER: Purchase includes password to Lockie Leonard for Teachers free online teaching resource!
Language versions available:
English
French
German
Portuguese (Brazillian)
Running time: 26 x 24 mins
Select Download Format
This Digital Download is available in the following formats:
Format: English (TV Series 1080p Files)
ISBN: LOCK1HD
Price: $38.00
Format: German Language (TV Series 1080p Files)
ISBN: LOCK1DDDE
Price: $38.00
Format: French Language (TV Series 1080p Files)
ISBN: LOCK1DDFR
Price: $38.00
Format: Portuguese Brazilian Language (TV Series 1080p Files)
ISBN: LOCK1DDPB
Price: $38.00
---