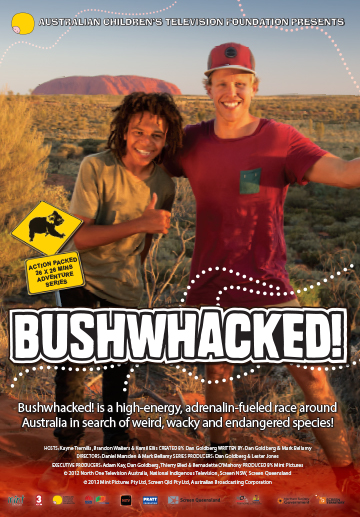 Bushwhacked! - Series 2 - Digital Download
Bushwhacked! weaves adventure, travel, food, wildlife, history and culture as Kayne Tremills goes on the adventure of a lifetime with Indigenous co-host Kamil Ellis.
Crisscrossing Australia in search of adventure and Aboriginal culture, the hosts meet wildlife experts and Indigenous communities who help Kayne achieve his mission.
Running time: 13 x 26 mins
Product Type: TV Series 1080p Files
ISBN: BW2HD
Price: $20.00
---