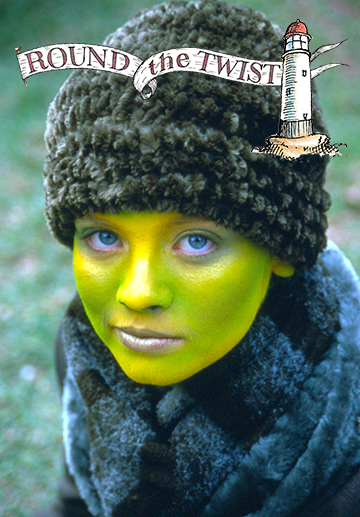 Round The Twist - Series 4 - Digital Download
Round The Twist - Series 4 continues the crazy adventures of Pete, Linda and Bronson Twist and their Dad, Tony who live in a lighthouse in the small seaside town of Port Niranda. The cast include Rian McLean as Pete Twist, Ebonnie Masini as Linda Twist and Mathew Waters as Bronson Twist. Andrew S. Gilbert plays Dad (Tony Twist). Mark Mitchell returns as Port Niranda's obnoxious real estate agent, Mr. Gribble and Brook Rowan is the Gribble's mischief-making son, Gribbs Junior.
Ghosts, gismos and "the yuk factor" are the hallmark ingredients of Round The Twist. In Round The Twist 4 Bronson gets to know the monster under his bed while Linda becomes invisible and has to take off her clothes so no-one can see where she is. Pete's been bitten by Count Dracumite and Port Niranda is on the lookout for a werewolf that looks remarkably like…Pete Twist! The Twist family discovers what it's like to be controlled by their TV and get the real story behind their TV heroes. Meanwhile, Bronson learns to face his biggest fear…in the graveyard and discovers that behind every headstone, there's the possibility of striking it rich.
Running time: 13 x 24 mins
Product Type: TV Series 720p Files
ISBN: RTT4HD
Price: $17.00
---