2021 My Place Competition
Mon 16 Aug 2021 - Fri 17 Sep 2021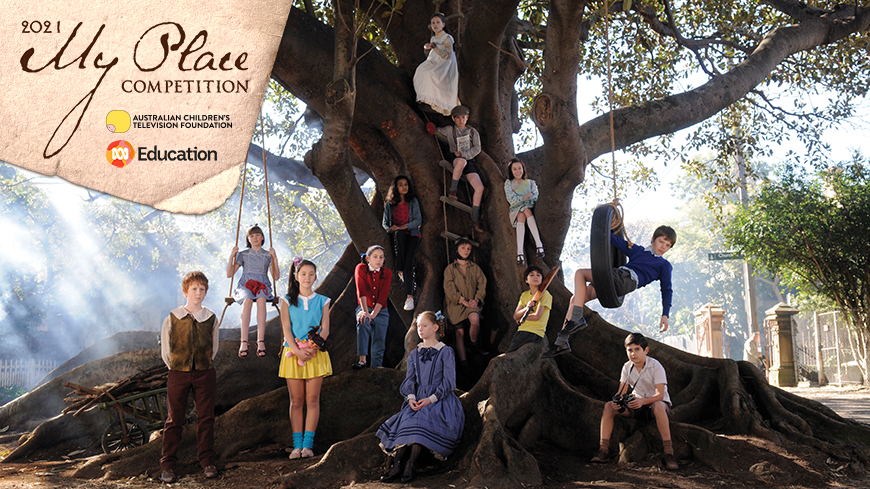 The My Place television series, based on the classic picture book by Nadia Wheatley and Donna Rawlins, is a 'time machine' which takes audiences back into the past. It depicts the history of one Australian community through the eyes of the diverse children who lived there, highlighting the ways that First Nations people and immigrants have shaped our national story.
Drawing on this theme of diversity, the 2021 My Place Competition prompts students to reflect on and celebrate the diversity in their own communities. In 2021, we are asking Australian children: tell us about your place.
Jointly presented by ABC Education and the Australian Children's Television Foundation (ACTF), the 2021 My Place Competition is open to primary students in Years 3 – 6 and special education students of all ages.
To learn more and enter, visit the official Competition page here.