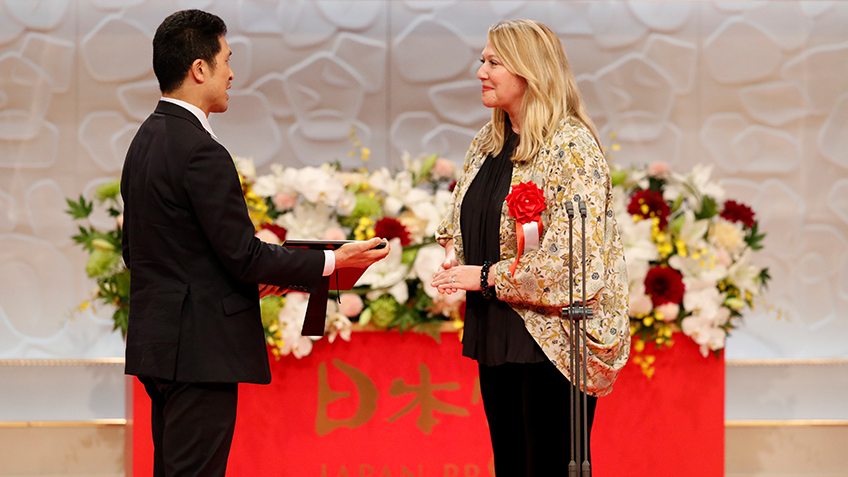 Produced by Gristmill, the Little Lunch special ' The Nightmare Before Graduation' recently won the Japan Prize for Best Primary Series, and is also a finalist in the Kids TV Movie/Mini-Series category at the upcoming 6th International Emmy Kids Awards, with the winners to be announced in April next year.
And the awards for the creators of Little Lunch don't end there - with the special 'The Halloween Horror Story' very recently winning First Prize in the Live-Action Television Category (as selected by Professional Jury) at the 2017 Chicago International Children's Film Festival. A huge congratulations to the entire cast and crew!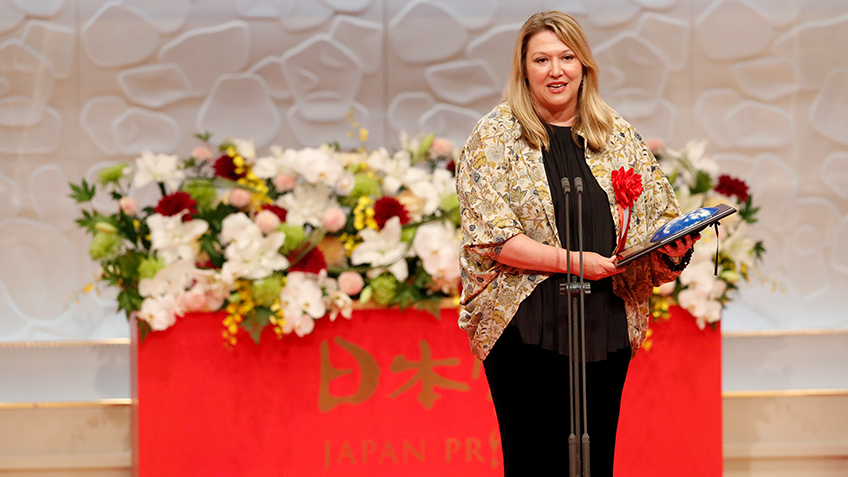 Heidi Arena accepts the award for Best Primary Series in Tokyo.
Actress Heidi Arena, who plays the beloved Mrs. Gonsha, travelled to Tokyo to accept the Japan Prize award on behalf of Gristmill producers Robyn Butler and Wayne Hope (Upper Middle Bogan, Now Add Honey), who were of course thrilled with the result.