Our Top Picks for K-2 Classrooms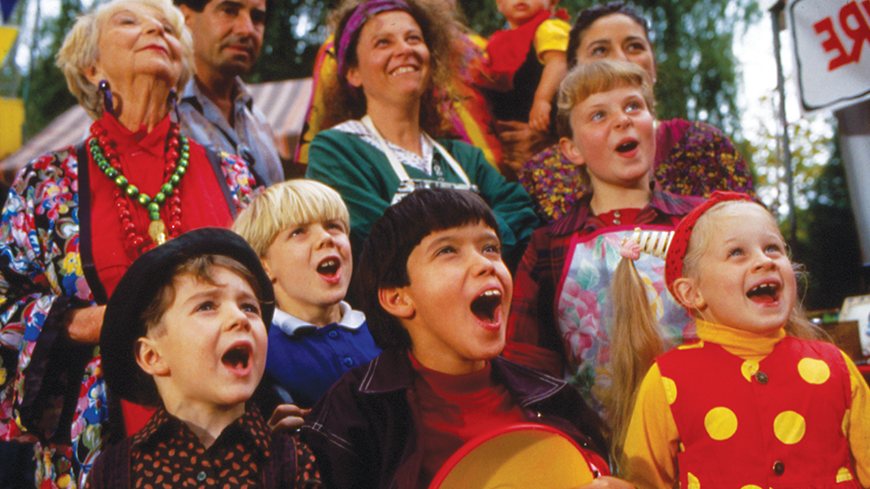 Image: Lift Off!
The following ACTF picks promote pro-social behaviours among K-2 children, such as developing friendships and caring for others. We have also included series that introduce aspects of the primary school curriculum, including music and visual art education, Indigenous culture, and languages.
Balloon Barnyard
A gentle series suitable for even the most sensitive young viewers, Balloon Barnyard follows two ordinary donkeys with superhero ambitions as they find fun and adventure around the farm. Pip and Streak are always looking for someone to help or a mystery to solve. They will do whatever it takes to help their friends, and – by working together – they always manage to save the day. This colourful animated series was created for two to four-year olds.
Young fans may also enjoy the Balloon Barnyard Books App, which encourages children to read with a guide, listen to, or 'tap and hear' a range of stories. Designed to encourage independent learning and play, the app incorporates familiar characters and storylines from the television series.
Hoopla Doopla!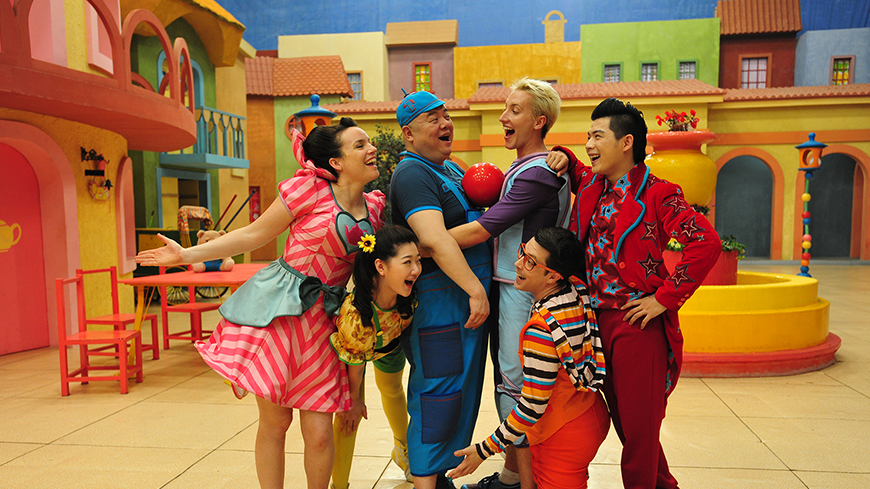 In the town of Hoopla, live six extraordinary friends – each with their own amazing physical skill. Hoopla Doopla! is a unique live action program for three to seven-year olds, which uses physical action and comedy to drive the story. Characters tumble, juggle, leap and somersault in and out of trouble. Whenever anything goes wrong - and it usually does - they always have each other to fall back on.
The Hoopla Doopla: English & Chinese Language Resource contains both English and Mandarin language versions of 13 selected episodes from the Hoopla Doopla! TV series.
Lah-Lah's Adventures: Music for Everyone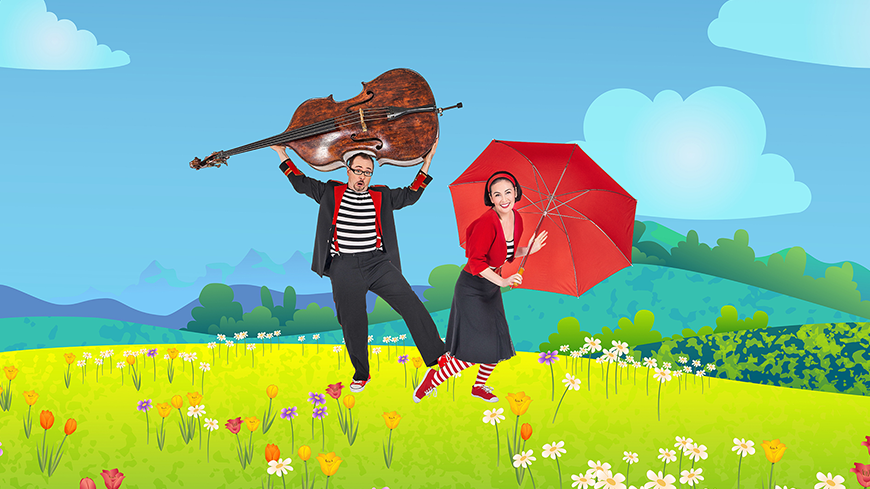 Lah-Lah's Adventures is a popular pre-school music series that combines live action and animation. In each episode, Lah-Lah's Big Live Band embark on engaging adventures that centre around music. Incorporating selected clips from the series, Lah-Lah's Adventures: Music for Everyone is a beginner's music education resource for F-2 teachers.
In addition to video clips from the series, the resource includes 24 video tutorials by Tina Harris and Mark Harris (a.k.a. Lah-Lah and Buzz), and 22 curriculum-mapped lesson plans. Music for Everyone explores the elements of music as outlined in the Australian Curriculum in a fun and accessible way. The simple lesson plans, music clips and additional videos provided in the resource will support generalist teachers in getting started with F-2 music education.
Government teachers in Western Australia, Victoria and the Northern Territory have free access to this resource through their education department portals.
Little J and Big Cuz
Created for children aged four to six, Little J and Big Cuz aims to help Indigenous kids transition to school by modelling the daily routines of an early primary classroom. While illustrating that school is fun and welcoming, this animated series also communicates aspects of Indigenous culture with non-Indigenous children.
In series 2 (released last year), five-year old Little J and his cousin find out more about their world and themselves – in the backyard, the classroom and on Country. They navigate friendship troubles, school assembly and school excursions, and learn about traditional practices such as pandanus weaving and bush medicine from the Top End. The complete first series is available to stream on the Little J and Big Cuz website along with curriculum-mapped education resources for K-2 teachers. You can also find series 1 and 2 in English and First Nations languages on SBS On Demand.
Lift Off!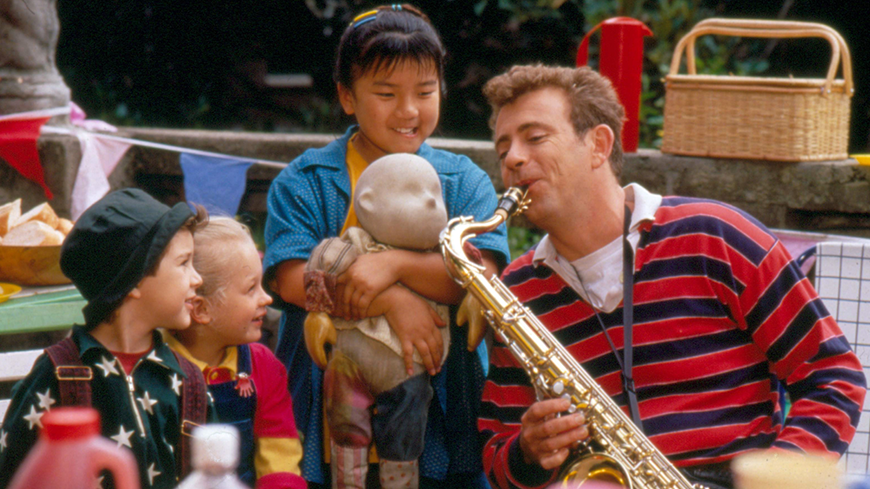 Teachers wanting to explore or revisit classic children's content could take a look at Lift Off! Using a mix of actors, puppets and animation in a blend of fiction, fantasy and documentary, this series centres on a group of young children who share a world of fun and imagination. The stories in Lift Off! reflect the joys and occasional sorrows of growing up, and emphasise the wonder of new experiences.
A ground-breaking series when created, Lift Off! draws on child development and early childhood education knowledge, including Howard Gardner's Theory of Multiple Intelligences. Education resources developed by the ACTF include lesson plans for students in kindergarten through to Year 5.
Waabiny Time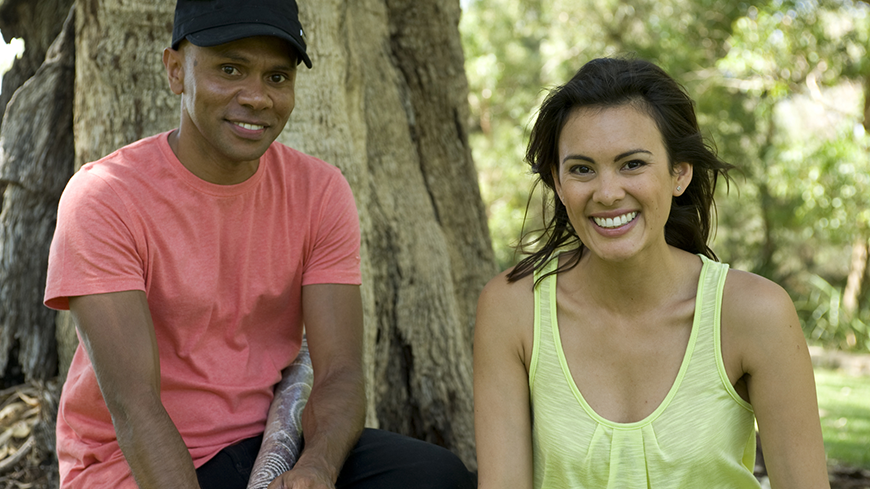 Waabiny Time is a children's variety program that celebrates Noongar Language through stories, songs, dance and craft activities. Developed for children aged three to six-years old, the series aims to entertain, preserve Indigenous language, and showcase the rich diversity of Indigenous culture and creative talent.
Waabiny Time is Australia's first Indigenous early childhood language program, and it involved early childhood educators and Noongar language specialists in every stage of the project. Each episode, each segment, and each sentence has been crafted to address the learning needs of young people and to familiarise them with Indigenous language.