ACTF Sales Team: Taking Australian Stories to the World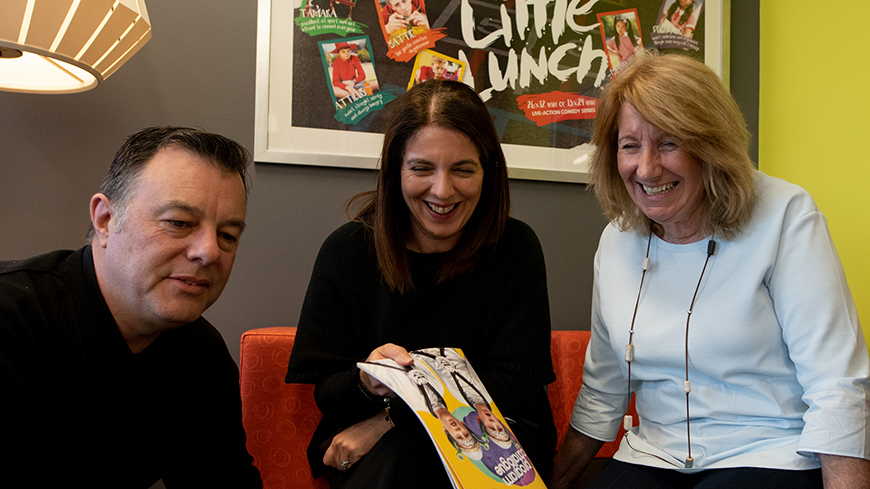 After an unprecedented year of Sales and being named one of the Top 10 Distributors in Kidscreen's Hot50 ranking of the leading children's entertainment companies worldwide, the ACTF's Sales team is ready to offer audiences a full slate of high-quality children's content in 2021.
The ACTF brand and the content it supports is held in high regard worldwide. Last year alone, ACTF-supported series received an International Emmy Award, Japan Prize, Rose D'Or, Prix Jeunesse and BANFF Rockie Award, among many others.
Some of the recent deals secured by the ACTF's Sales team include Hardball heading to the UK (CBBC) and Germany (ARD HR / KiKA), First Day to the US (Hulu) and UK (CBBC) and a delivery of 100+ hours of children's content to South African public broadcaster, SABC.
New Commonwealth funding for the ACTF, starting from 1 July 2021, will support more of everything the ACTF does - including significantly more productions and for as many platforms as possible, both public and commercial. For the Sales team, this means more quality Australian kids shows with strong Australian flavour and unique voices can be taken to international screens.
The ACTF's Sales team is:
Roberta Di Vito, ACTF International Sales Manager. Roberta is responsible for international sales across Asia, Canada, Eastern Europe, Italy, Greece, Portugal, Spain, and Africa.


Tim Hegarty, ACTF International Sales Manager. Tim is responsible for international sales across the USA, Latin America, Western Europe (excluding Italy, Greece, Portugal and Spain), Middle East and Pacific region.


Bernadette O'Mahony, ACTF Head of Content. Bernadette oversees the ACTF's development, production and distribution activities.


To help the ACTF achieve its distribution goals, we also have the following agents working on the ground in key territories and regions:
Rolf Ernst, Germany
Lionel Marty (APC Kids), France
Guadalupe D'Agostino (Miami Open Media), Latin America
Gioia Avvantaggiato (GA&A), Italy
David Henden (LUK Internacional), Spain
Paco Gratacos (LUK Internacional), Spain
Our experienced sales team is here to support broadcasters, TV distributors, DVD distributors and digital content providers in licensing ACTF programs overseas. The first point of contact is the ACTF's Content Team – chat to us early in the development and/or financing stage to find out how the ACTF might be able to assist your project.
For more information, visit the ACTF's Program Catalogue.