Coming to ABC ME: Hardball Series 2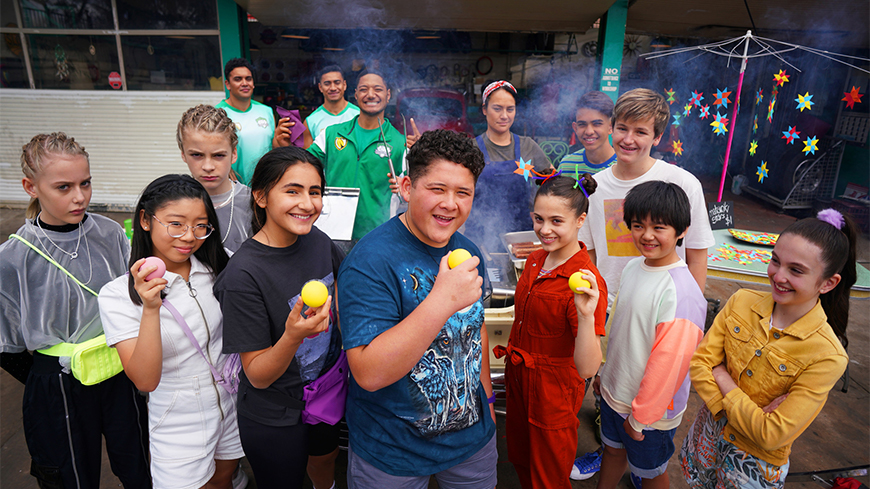 The award-winning comedy series Hardball premiered on ABC ME in 2019. The series follows fish-out-of-water Mikey in his mission to become Western Sydney's top handball player – with a little help from his new friends (and coaches), Salwa and Jerry. Primary teachers and students embraced this fun series, with many schools drawing on our Teaching Toolkit in the classroom or joining our Q&A webinar with the Hardball cast.
Hardball fans will be very excited to learn that Series 2 launches on ABC ME this month. Tune in from Friday 25 June for 10 new episodes about the Block Street Primary crew. In this second series, Tiffany joins Team Mahaki, Mikey is offered a problematic scholarship opportunity, and everyone faces the changes and challenges that come with the end of primary school.
Want to know more about the production of Hardball Series 2? Read up here before new episodes air from 25 June.