New to the ACTF Shop: Red Dirt Riders and Hardball Series 2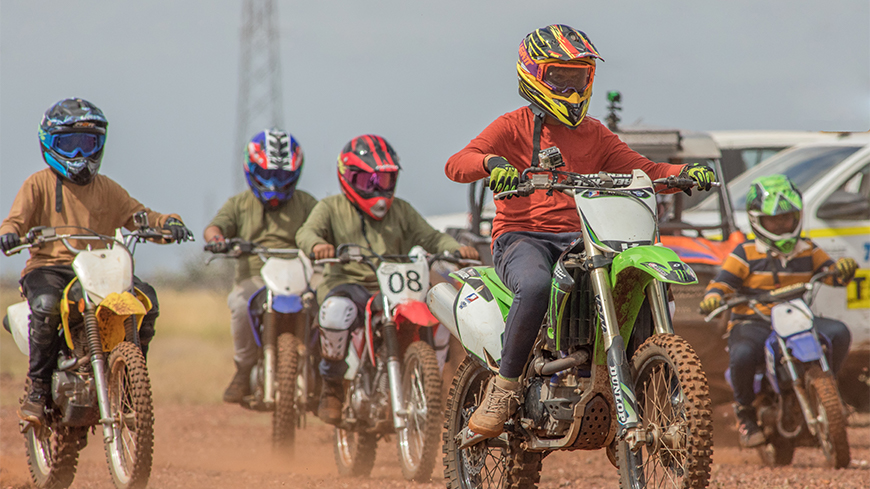 In the five-part documentary series Red Dirt Riders, kids from Roebourne in Western Australia's remote Pilbara region venture out on their freedom machines to criss-cross Ngarluma country. They are aided by adults who guide the fun. Throughout each adventure, the kids learn more about their community and work together to reach their destination. Rough and ready, fast and furious: a bunch of funny, cheeky Red Dirt Riders show you a thing or two about off-road riding and share stories about their world!
Comedy series Hardball won a swag of children's media prizes last year, including the 2020 International Emmy Award for best 'Kids: Live-Action' series. Hardball Series 2 sees more drama for Mikey and his friends: they face the end of primary school, and a scholarship opportunity for Mikey that could split up the gang for good. Together the kids from Block Street strive to win the state doubles handball tournament before they reach the end of primary school and experience all the change that comes with it.
Both new release series can be streamed on ABC iview or purchased from the ACTF Shop. The education license provided with our once-off digital downloads means that:
You own the series
You have permission to store the digital files on your school's network
You have permission to share the content with student and teacher devices within your school's network
Content is available to use immediately after your purchase.a
The ACTF is creating education resources to support teachers using these new series in the classroom. Stay tuned to our Education eNews for updates.