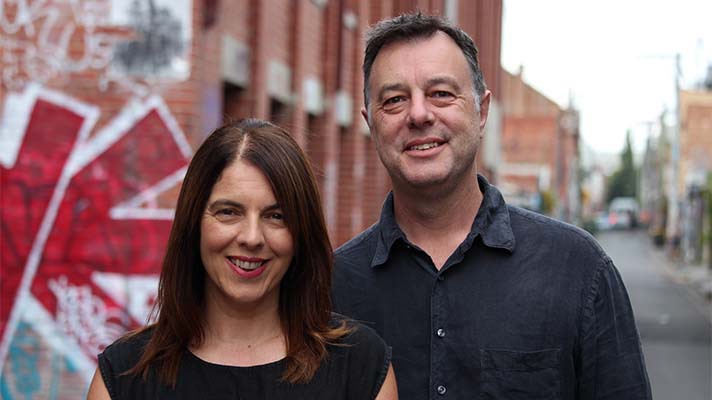 ACTF international sales team ends 2021 on a high
ACTF International Sales Managers Roberta Di Vito and Tim Hegarty
Following a bumper year in international sales, the Australian Children's Television Foundation (ACTF) has been included in Kidscreen's Hot50 rankings of the leading children's entertainment companies worldwide.
For the second year running, the ACTF made the top 10 children's media distributors across the world, coming in at ninth place.
Despite the ongoing challenges presented by the COVID-19 pandemic, the ACTF continued to run a healthy export business in 2021, with sales of the ground-breaking series First Day to Hulu (USA), NHK (Japan), France Televisions (France), DR TV (Denmark), RTE (Ireland), Canal Futura (Brazil), CBC (Canada) and more.
Sales of live-action comedy series Hardball (Series 1&2) were made to Germany (for broadcast on KiKA), as well as to multiple broadcasters in Spain, and Series 2 was sold to RTE (Ireland), the BBC (UK) and TVO (Canada).
The ACTF also secured distribution rights and presales for a raft of new shows and provided over half a million dollars in seed capital for the development of many more.
Kidscreen's Hot50 ranks the top 10 companies globally across the categories of broadcasting, production, distribution, licensing and digital media.
ACTF CEO Jenny Buckland said: "The ACTF is passionate about creating high-quality children's programming which is quintessentially Aussie but has universal appeal. Our content gives children overseas a window into Australian life and culture, and we are thrilled that broadcasters love the unique voices, stories and landscapes, and the homegrown humour our programs provide."