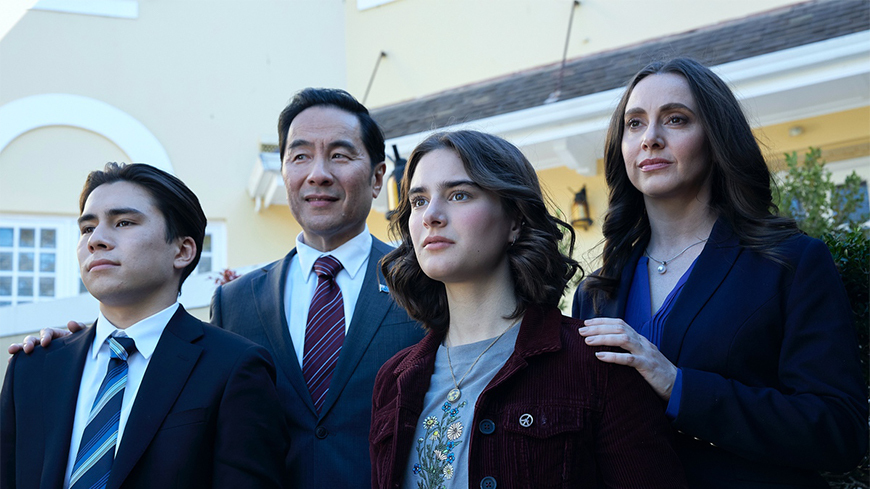 The PM's Daughter to premiere on ABC ME next month
A unique political comedy-drama series for tweens, supported by the Australian Children's Television Foundation (ACTF), will premiere on ABC ME and iView on 1 January, 2022.
The PM's Daughter, a 10-part series set in the heartland of Australian politics, headlines the ABC's Best Fest summer programming.
The series tells the story of Catalina Parkes Pérez, a teenager who's like any other, but with one difference: her mother is the new Prime Minister of Australia.
Cat has to learn to navigate life in the spotlight while trying to uncover who's behind a series of stunts aimed at sabotaging her mum.
Creator and writer Tristram Baumber said: "The inspiration for The PM's Daughter lay in wanting to teach my children that they can change the world. We wanted our show to place kids at the centre of a narrative about politics and power. We also knew it was important to give young people a story that was action-packed, irreverent, and – most importantly – funny!"
The series is a Fremantle production, created by Tristram Baumber and Matthew Allred, and produced by Alice Willison and co-produced by Kieran Hoyle. Executive producers are Chris Oliver-Taylor, Tristram Baumber and Mary-Ellen Mullane.
Along with The PM's Daughter, a number of ACTF-supported programs will air on ABC ME as part of the Best Fest summer programming, including seasons of Mustangs FC, First Day and The Inbestigators.
The PM's Daughter is a Fremantle production for the Australian Broadcasting Corporation, with major investment from Screen Australia, in association with Screen NSW, with support from the Australian Children's Television Foundation. Fremantle distributes the series worldwide with the Australian Children's Television Foundation distributing across Australia and New Zealand.