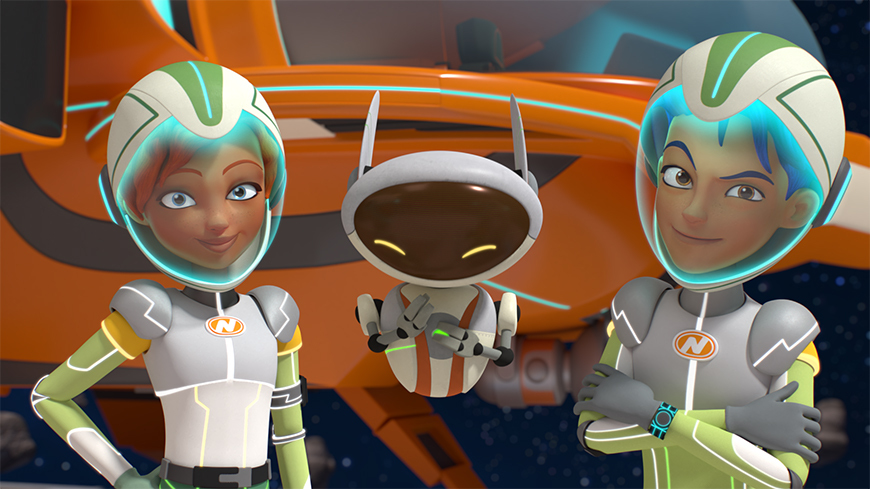 Teach across the primary curriculum with ACTF resources
Are you teaching primary History, Media Arts or Music for the first time this term? Find engaging teaching and learning ideas with ACTF resources.
History
Is your primary class embarking on a HASS inquiry this term? Living history series Are You Tougher than Your Ancestors? is an engaging way to introduce content in the F-6 HASS curriculum. This series explores familiar historic periods and events through the eyes of children who lived through them. Each episode reveals an incredible true story of a resilient and courageous child from the past, and challenges modern-day children to emulate their experiences. Through these participants' firsthand experiences, students see what their lives would have been like in a different era.
Find discussion starters and learning tasks in the Are You Tougher than Your Ancestors? Teaching Toolkit. This F-6 educational resource links to the History sub-strand of the F-6/7 Humanities and Social Sciences curriculum.
Ancestors is currently available to stream on ABC iview. It can also be purchased from the ACTF Shop as a digital download.
Media Arts
Are you teaching Year 3 – 6 and new to Media Arts? The free Hardball Series 2 Teaching Toolkit provides engaging learning tasks for each Content Descriptor in the Australian Curriculum: Media Arts. In addition, General Capabilities in the Australian Curriculum are also addressed and specified under the respective content descriptor. The activities are designed to support teachers to address the 5 Key Concepts of Media Arts: Technologies, Representations, Audiences, Institutions and Languages.
This resource draws on clips from the second series of kids' TV program, Hardball. This comedy series follows handball champion Mikey and his Year 6 friends as they face the end of primary school, the arrival of problematic new classmates, and a scholarship opportunity that could break up their gang for good. Hardball Series 2 is currently streaming on ABC iview and is also available via the ACTF Shop.
Music
If you are teaching F-2 classroom music for the first time and not sure where to start, take a look at Lah-Lah's Adventures: Music for Everyone. This digital resource supports generalist teachers getting started with music education through curriculum-mapped lesson plans, clips and video tutorials.
Music for Everyone explores the elements of music as outlined in the Australian Curriculum in a fun and accessible way. Concepts including rhythm, pitch, expression, form, timbre and texture are explained for teachers in video tutorials using everyday language, while music clips from the children's television series illustrate these concepts for students. The simple lesson plans require little preparation or prior knowledge and are mapped to the Australian Curriculum. Additional content includes a glossary and practical tips for drawing on existing knowledge, skills and teaching practice.
Government teachers in Victoria, Northern Territory and Western Australia have free access to this resource via their local education department portals. Music for Everyone is also available via the ACTF Shop.
Science
Animated children's series Space Nova is set in the year 2162. When the intrepid Nova family find humanity's first real evidence of extra-terrestrial life – an abandoned alien space craft– they think they've hit the scientific jackpot. But when the ship takes off before they can retrieve it, it starts them on an action-packed interstellar quest that will bring them face-to-face with epic life-forms, physics-defying phenomena and out-of-this-world planets beyond their wildest dreams.
Building on the scientific concepts embedded in the series, the ACTF recently released four Space Nova Teaching Toolkits for primary educators. Each resource identifies short clips to use as provocations for rich science learning sequences. Addressing Science content descriptors in the Australian Curriculum, the resources centre on:
Year 5: Science and Human Lives
Through curated clips, tangible experiences and thought-provoking discussion starters, each learning sequence gives students opportunities to critically analyse their observations and challenge their pe-conceptions.
Find the full series on ABC iview or in the ACTF Shop.