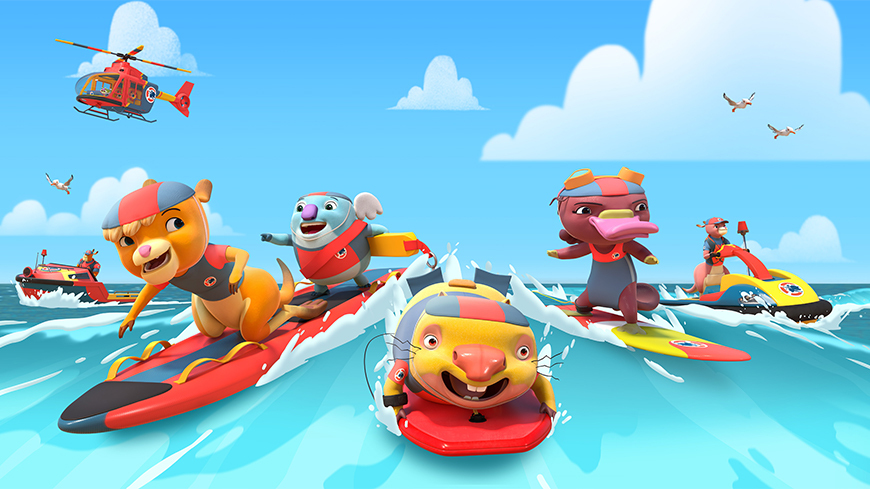 New to the shop: Mandarin language content for F-2 audiences
Children identify with the characters, settings and events in locally produced content partly because these are known and familiar. Mandarin language teachers, why not leverage this prior knowledge and introduce these Mandarin versions of Australian series to your junior classes?
In Kangaroo Beach, four young animal friends, Pounce, Gemma, Neville and Frizzy, spend an action-packed summer training as junior cadets. Lifeguards Bondi, Sandy and Big Trev impart water safety knowledge and skills that will help keep the cadets and other beachgoers safe all summer.
With a Mandarin version of this animated series just added to the ACTF Shop, Mandarin LOTE students can now develop language skills while also consolidating their water safety understandings.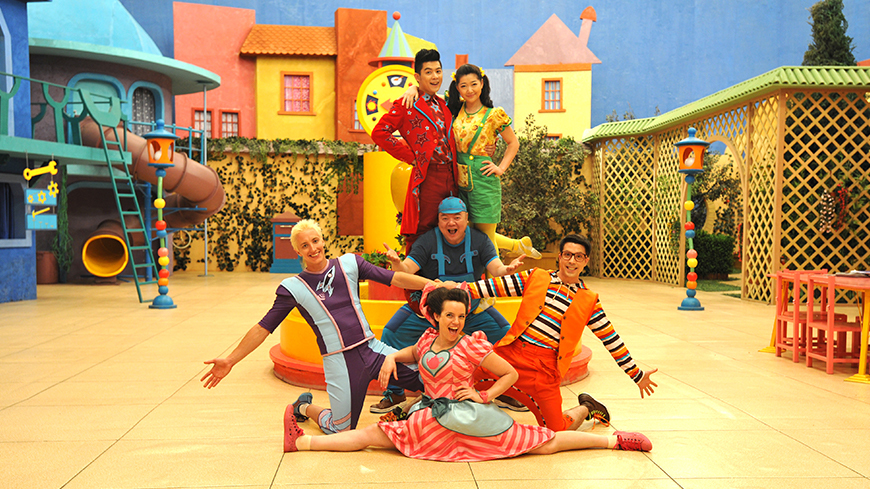 The Hoopla Doopla!: English & Chinese Language Resource is also available to download from the ACTF Shop. A light-hearted live action series, Hoopla Doopla! forefronts circus skills and comedy when sharing stories about six extraordinary friends from the town of Hoopla.
This resource includes English and Mandarin versions of 13 Hoopla Doopla! episodes, along with learning sequences which explore Chinese celebrations, holidays and festivals – a great addition for F-2 Mandarin classrooms.