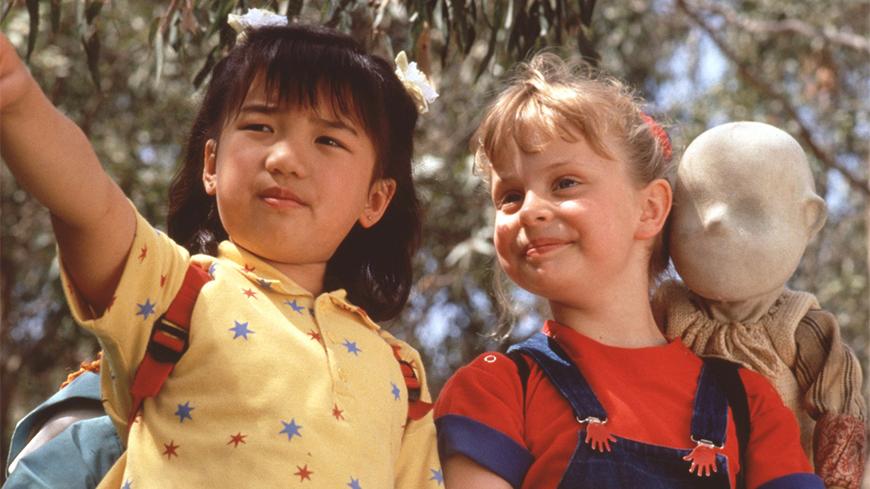 A character to represent Every Child
Whether or not you're familiar with Lift Off!, there's one face – or lack thereof – that most Australian children of the nineties will recognise.
EC, the gentle, faceless doll who comes to life for the children of Lift Off!, makes regular appearances in pop culture wrap ups of bizarre or terrifying characters from children's television programs.
But contrary to what these articles may have you believe, EC was beloved by the child audience. In fact, tens of thousands of viewers loved EC so much they had their own: an EC doll released in September 1992 sold more than 30,000 units before Christmas of the same year.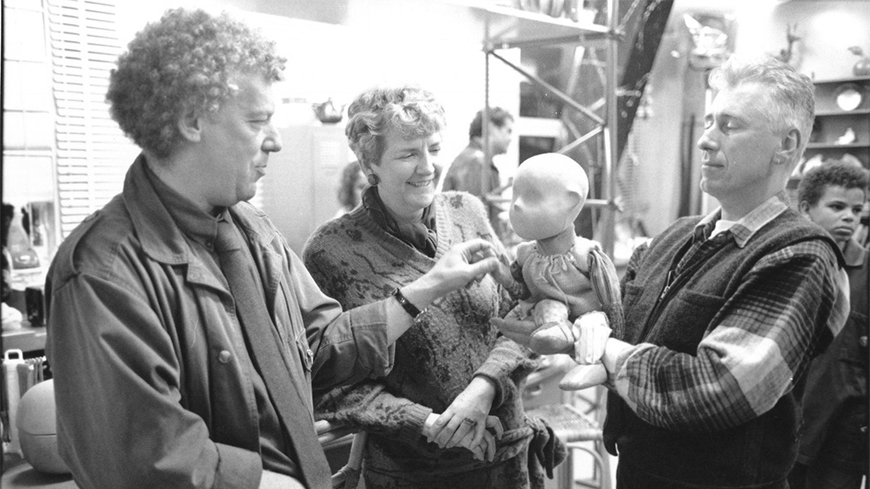 The philosophy behind the faceless, genderless doll was that he/she represented Every Child – without distinguishing physical characteristics like eye, hair or skin colour, anyone could see themselves in EC and EC could be anyone you wanted them to be.
EC was created by Peter Wilson, the Head Puppeteer for the first season of Lift Off! He says the idea for a character with a neutral face came about when he worked on a modern take on the Madame Butterfly story.
"We used several puppet characters in that piece of musical theatre and one of the standout characters was the child puppet – a neutral face without obvious features but full of character and emotion," he said.
Peter said creating a faceless character was a deliberate choice.
"I had always believed that we as the viewer enabled ourselves to put our own imagination into EC," he said. "All children could relate to EC. Children from all backgrounds could identify themselves through that beautiful puppet.
"EC's success lay in its ability as a character to transcend all race and cultural identity."
But Peter doesn't believe this is the only reason children loved EC. "I suspect another love for EC was the playfulness, quirky and sometimes naughty aspects to the character that kids can easily identify with."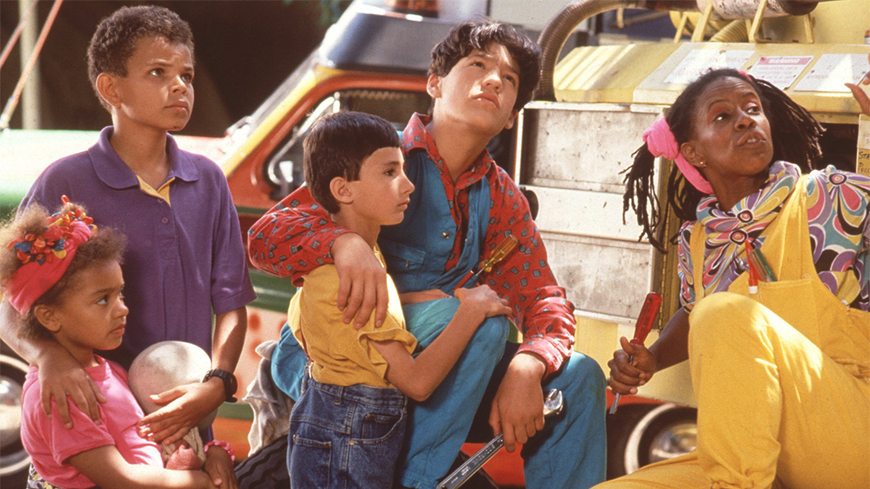 Luke Carroll (second from left) with EC
Luke Carroll, who played Paul Jordan in the series, holds a soft spot for EC and says the character was well loved on set.
"I loved EC – it was a beautiful doll, beautifully created," he said. "It represented Every Child – it was a blank canvas, it could be anything you wanted it to be. It wasn't male or female, just a doll that came to life around us kids.
"We always fought over who was going to hold EC within the scene. I feel sorry for the directors who had to sort that out!
"We loved EC. I can't understand how it gets a bad wrap – it never freaked me out… I don't know how people got scared of a little doll."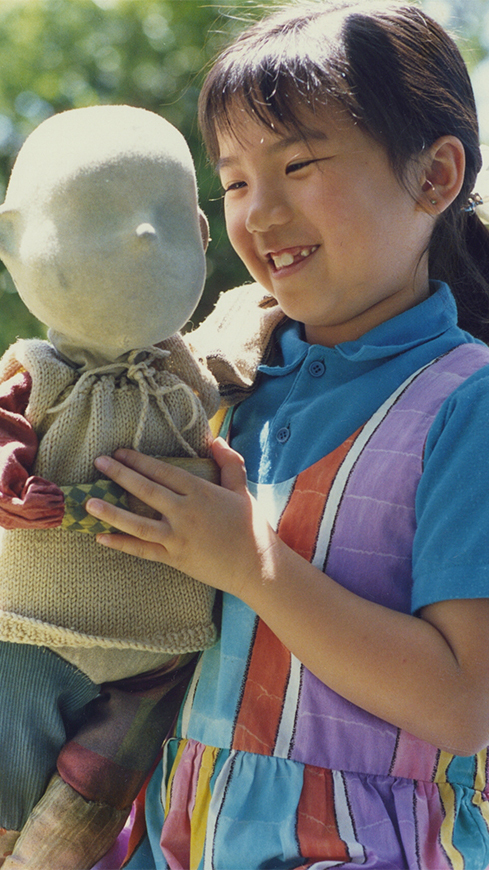 Lauren Thuys grew up watching Lift Off! and loved EC. "While a lot of 90s kids think that EC is creepy and traumatizing, I think EC is sweet and was one the ways the show taught us socials skills - EC taught us to look beyond verbal cues, to understand emotion and communication through body language."
If you're not familiar with EC, we think this clip is a lovely example of why children on set and around the world loved this beautiful, gentle doll.