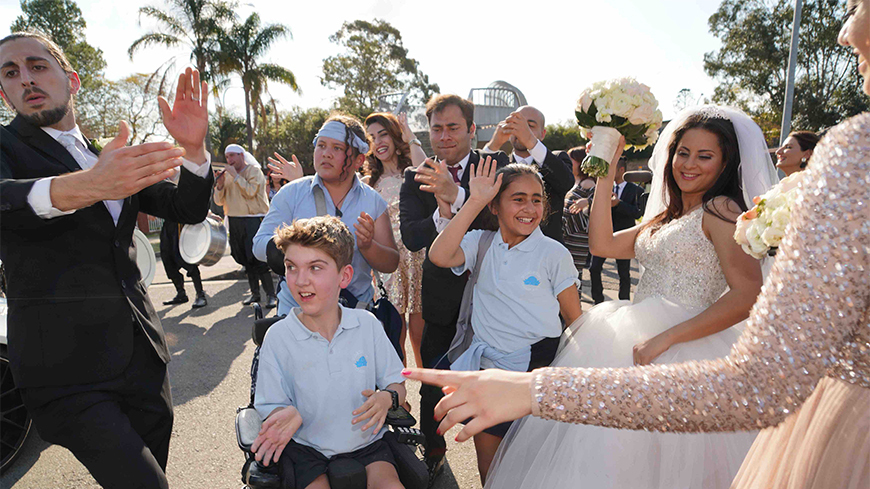 Curriculum Spotlight: Intercultural Understanding
With the release of Version 9.0 of the Australian Curriculum, the ACTF Learning team is reflecting on the value of locally produced screen content in teaching all three dimensions of the curriculum. In this issue, we look at the general capability of Intercultural Understanding.
As explained by ACARA: 'Intercultural understanding encompasses the behaviours and dispositions that students need to understand what happens and what to do when cultures intersect.' The content addressed in this capability sees students reflect on and engage with their own culture and those of others and develop their ability to navigate intercultural contexts.
ACTF-supported content can be a powerful tool for developing students' intercultural knowledge and skills because it enables them to explore and understand cultural diversity in our local context. Through depicting Australia's cultural and linguistic diversity on screen, these series enable children to reflect on their own cultural backgrounds and learn about the cultural perspectives and practices of other people in their communities.
For example, this instructive article by Early Childhood Australia shows how Little J and Big Cuz was used to build preschool children's understanding of First Nations cultures. In other educational settings, teachers use children's series such as Hardball, Mustangs FC, My Place and Woven Threads to illustrate the cultural diversity within our country.
Using Australian screen content in the classroom helps teachers to address content in all three sub-elements of Intercultural Understanding:
Reflect on the relationship between cultures and identities
Examine cultural perspectives and worldviews
Explore the influence of cultures on interactions
And more importantly, doing so ultimately encourages students' understanding and acceptance of others in the real world.
Recommended resources
Are You Tougher than Your Ancestors?
This fun and immersive living history series pits the skills of today's kids against the exploits of children from Australia's past to find out how they measure up. Drawing on our rich First Nations and multicultural heritage, the series celebrates the diversity of Australia's shared history.
Set across the backdrop of colourful Western Sydney, Hardball traverses the highs and lows of pre-teen life. Themes of family, multiculturalism, and resilience – along with ethical dilemmas, Jerry's healthy respect for mathematics, and the problematic use of ICT by almost everyone – make Hardball the perfect children's series to explore the General Capabilities through. This resource identifies key Hardball clips and includes a series of tasks centred on Intercultural Understanding.