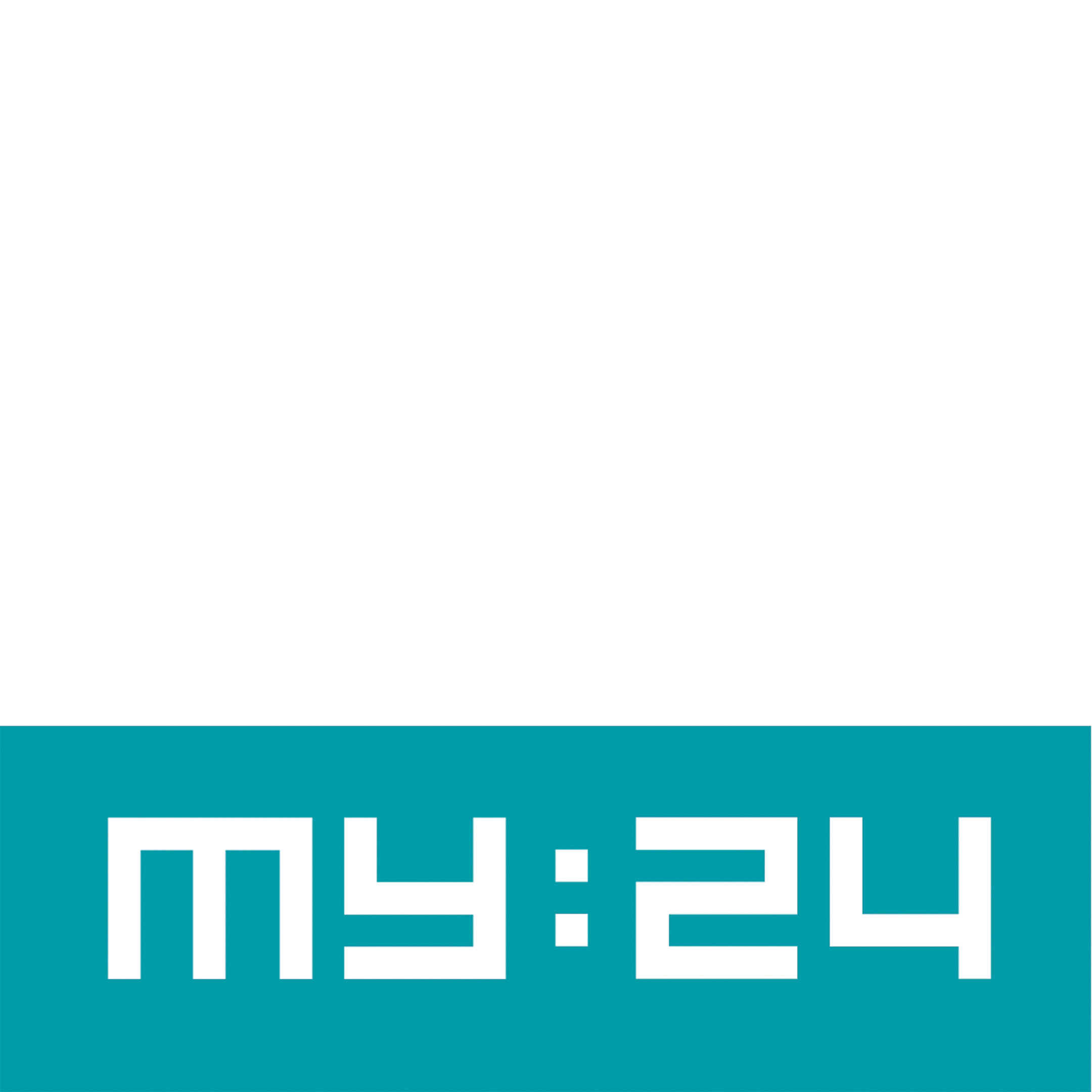 26 young people from around Australia tell their story about the day that changed their lives forever, and how the events of 24 hours can fundamentally change attitudes and aspirations.
MY:24
Essential Media and Entertainment, 2014
Twenty-six young people from around Australia tell their story about the day that changed their lives forever and how the events of 24 hours can fundamentally change attitudes and aspirations.
In an upbeat, visual feast of social media inspired storytelling, MY:24 is a factual entertainment series chronicling the life-changing events that have shaped a diverse and fascinating collection of young Australians.
The 26 highly aspirational stories are told by 11-21 year olds. In each episode, the young person is the driver of their own story - it's told from their perspective and in their own words.
Each individual story takes us on a personal journey to relive their 'MY:24' event and the transformational impact it's had on their life.
Episodes
Episode 1
Crystal
Crystal never imagined that a fun sparetime activity with her best friend would eventually become her life's focus even though her circus classes had got into her system by the time she was 12 years of age.
Episode 2
Dave
Dave suffered depression until, aged 15, he went to a Sydney gym for the first time and met Greg. After that first workout he was hooked: the gym was his new anti-depressant and Greg became his trainer and mentor. Eight months later Dave was still on antidepressants but believed the gym and Greg were more effective in enabling him to adopt a healthy mental and physical outlook and manage his anxiety and depression.
Episode 3
Romy
Before her MY:24, Romy was a carefree 13-yearold, living with her family and a lot of dogs and kangaroos on a four-hectare property. She loved her big bedroom and riding her bike around the property and she had a passion for playing tennis. Then the Black Saturday bushfires hit.
Episode 4
Coen
Coen from Queensland's Sunshine Coast was born with cystic fibrosis and later developed diabetes. His MY:24 was a double lung transplant at the age of 15. In the six months before, he only had 20% lung capacity and would spend eight hours of every day for a stretch of two weeks taking medication and having treatment.
Episode 5
Jake
Jake is the current open male world champion in rope skipping and holds the world record as the fastest skipper as at 2013.
Episode 6
Rida
At the age of 16, Rida chose to be part of mainstream contemporary Australia rather than adhere to her traditional Pakistani upbringing.
Episode 7
Faith
Faith was born in the Philippines but she has also lived in the Middle East and Australia moving countries a lot when she was younger due to the demands of her father's work. She currently lives with her parents in Brisbane.
Episode 8
Mikey
Mikey grew up with parents who both suffered from severe mental illnesses and at times they were unwell his home life was extremely difficult. He would often go hungry and missed a lot of school, and when he did go to school he had no school bag or books. The one thing he always enjoyed though, was learning new tricks at the skate park.
Episode 9
Andy
Andy's MY:24 was debuting at his fashion collection at Melbourne Spring Fashion Week in 2012. At 15 years of age he was the youngest designer to have a solo show – and was heralded as Australia's youngest fashion designer.
Episode 10
Lyndsey
Lyndsey was one of the naughty kids in her Sydney high school up to the point when she met her "big sister" Kathy through a mentorship program. Kathy made her see that she shouldn't spend her time planning and executing pranks, then helped her set some life goals and gave her the confidence to pursue those goals.
Episode 11
Sam
Sam had been involved in Sydney's Bronte Surf Lifesaving Club since he was five years old but he was 17 years of age when his whole perspective on life changed as a result of saving a man caught in rough seas from drowning.
Episode 12
Makhala
As a little kid in Rockhampton, Makhala was as bubbly, bright and optimistic as she is now, but there was a time in between when she was shy, quiet and tormented, in part due to one or two difficult relationships with friends and family. Anxiety and depression lead to the onset of anorexia when she was in her early teens.
Episode 13
Justin
Justin moved around a lot living in various countries in Asia and as a child had difficult relationships with his family. He moved to Australia at the age of 16 to board at a school in Melbourne. Life at boarding school was difficult for Justin, he found the environment oppressive and didn't know how to deal with his sexuality. Alone and isolated, Justin was often bullied and had frequent temper tantrums.
Episode 14
Stephanie
As a 15-year-old, Stephanie was a regular teenage girl at a Christian high school in Canberra, hanging out with friends and her first serious boyfriend. But then her world turned upside down when she found out she was pregnant and her relationship with her boyfriend finished.
Episode 15
Fablice
Fablice is a 20-year-old Melbourne-based hip-hop artist who has performed with one of Australia's greatest music legends. His life now is a world away from his time as an orphaned 11-year-old soldier during the civil war in the Republic of Burundi in Africa.
Episode 16
G-Storm
G-Storm is a 17-year-old Melbourne-based hip-hop artist who was born in a refugee camp in Tanzania. At the age of nine he met and fell under the spell of his Uncle Fablice (see above). Fablice was only three years older but under his influence G-Storm gave up his wild ways and aspired to be a better person.
Episode 17
Madeleine
Madeleine was born with one arm. Madeleine has always strived to be independent, and has a wicked sense of humour. At 16 years of age she made the decision to become a "complete set" and made various applications to fund a bionic arm. She says her applications were rejected because she was seen as too capable.
Episode 18
Lucas
Lucas's Melbourne childhood was defined by profound learning difficulties because of his profound dyslexia, and relentless, seemingly fruitless special education classes. His MY:24 was the day he decided that enough was enough: he no longer wanted to be singled out for his disability or to feel separate and different from his peers.
Episode 19
Ryan
Ryan is a hip-hop dancer who hails from the country town of Taree. His MY:24 started with a nervous solo plane trip from Taree to Sydney to attend a dance workshop, and ended with him meeting and being inspired by talented indigenous dancers. The experience left him with the firm conviction that he too wanted to be a dancer.
Episode 20
Rose
Rose was once an average Sydney kid with little responsibility but at the age of eight her mother developed a spinal nerve condition that resulted in paralysis. Rose suddenly had to manage the household and take on other new adult responsibilities. To go from "cared for" to "carer", required her to grow up fast.
Episode 21
Sarai
Before her MY:24, Sarai was an ordinary young girl from rural Queensland. She went to the local private school, did karate, sang in the choir, loved dressing up in the period-style costumes that her mum would meticulously make and spent a lot of time at home with family and their pets.
Episode 22
Harry
Harry was a regular Melbourne kid with a love of video games when his baby sister Millie was born three months prematurely and was later diagnosed with Down syndrome.
Episode 23
Dominic
At just five years old, Melbourne-based Dominic was shown a magic trick by his granddad that inspired and amazed him: a magic trick. But by the time he got to high school, Dom was hiding the magic skills he learned in the ensuing years for fear of being labelled as different and not being able to fit in.
Episode 24
Tess
When Sydney-based Tess was 14 years of age she won the APEX Teenage Fashion Awards for her wearable art piece: a pom-pom dress that she made from 1784 individually-constructed pompoms and hula-hoops. It was her MY:24.
Episode 25
Madison
Madison practically grew up on the ocean. Because of her parents' love of boats and sailing, she spent her first few years living at sea and the ocean was her second home.
Episode 26
Tyrone
Tyrone used to be an angry, alienated kid who found it was easier to spend time on the streets getting into trouble than to behave. That all changed when he was offered a full scholarship at a prestigious private school. That day was his MY:24.
Awards
2015 Banff World Media Festival Rockie Awards
Nominated - Youth Non-Fiction
2014 NHK Japan Prize
Nominated - Television Youth Category
Running Time
26 x 12 min or 13 x 30 min
Production Company
Essential Media and Entertainment
Language
English
Genre
Factual Live Action