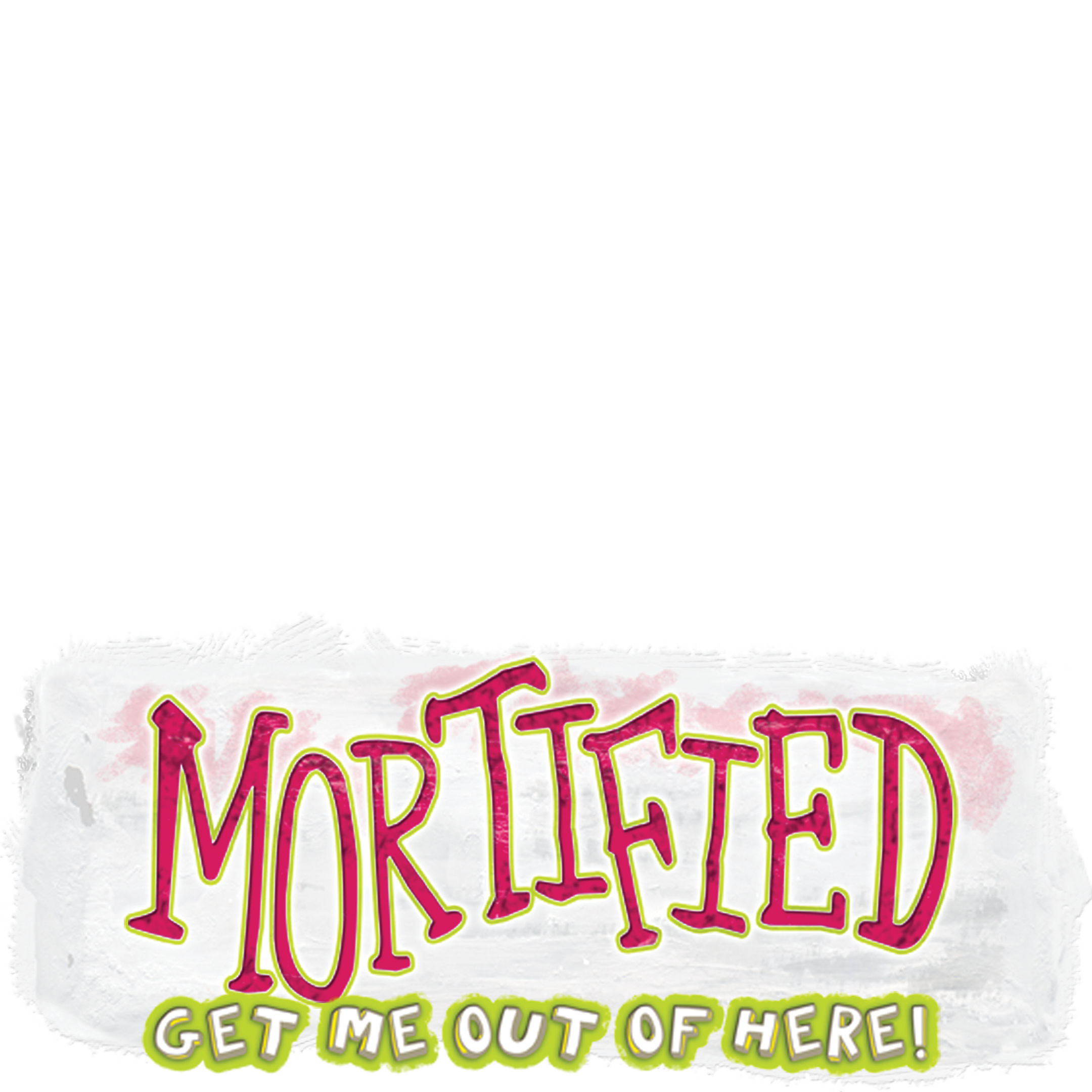 Taylor Fry is Mortified: she's a confused pre-teen doing her best to understand herself and her place in the world.
Mortified
Australian Children's Television Foundation & Enjoy Entertainment, 2006
On the brink of adolescence, a girl's got a lot to deal with; a changing body, a flood of hormones, relentless judgement by her peers, even perhaps the stirrings of a first, unrequited crush. In Mortified, Taylor Fry is confronted by the lot.
Although she's a lively, smart-lipped kid with plenty of courage and attitude, the truth is she feels as if she doesn't belong (and with a father known locally as "The Underpant King" who could blame her?) - but eventually Taylor must confront the truth – she is who she is. Despite frequent flights of fantasy where animals suddenly talk, and Egyptian mummies come to life, each episode is firmly anchored in reality – its core is truthful – and also very funny.
Mortified is a young girl's journey towards self-acceptance.
Episodes
Episode 1
Taylor's DNA
Taylor is convinced that Don and Glenda can't possibly be her real parents, and decides to have their DNA tested, with extraordinary results.
Episode 2
Bigger Than Vegas
Hector secretly nominates Taylor for School Captain, unwittingly igniting Taylor's passion for politics.
Episode 3
Learning to Surf
When Taylor falsely claims she can surf, the lie snowballs to an avalanche and lands Taylor in deep water.
Episode 4
Mother in the Nude
Taylor strives to prevent the unveiling of a deeply embarrassing nude sculpture.
Episode 5
The Chosen One
Taylor decides to sacrifice all her material possessions in pursuit of true happiness - until her earthly desires get in the way.
Episode 6
The Talk
Taylor desperately tries to avoid getting the dreaded 'Talk' from her parents.
Episode 7
Flag Fall
Taylor and Hector have a falling out, and their life-long friendship hangs in the balance.
Episode 8
The Big One
Taylor is inspired to join the soccer team and play alongside Leon, until Don signs up as coach.
Episode 9
Return of the Mothership
When Don launches an embarrassing Underpant King advertising campaign, Taylor decides her salvation lies with aliens.
Episode 10
The Cross Country
Out of the blue, the Fry family inherits a Scottish estate, and Taylor mistakenly thinks her problems are solved.
Episode 11
Taylor Turns Bad
Realising that Layla gets all the attention by being troublesome, Taylor decides to rebel.
Episode 12
Being Me
Taylor fears that her refusal to conform to fashion rules will ruin her social life, and turns to St. Joan of Arc for the answers.
Episode 13
Leaving Primary
Taylor is torn as the last day of primary school arrives, and is forced to make some serious decisions about her future.
Episode 14
Little Fish
On her first day of high school, Taylor finds herself smelling like rotten fish, as the day goes from bad to worse.
Episode 15
Parent-Teacher Night
Taylor tries in vain to prevent public exposure of her dad's humiliating mid-life crisis.
Episode 16
D.J. Taylor
After signing up for work experience as a radio D.J., Taylor is forced to get in touch with the psychic within.
Episode 17
School Trivia Night
Taylor is heartened to realise that she's not alone, as Leon admits he's also a victim of parental embarrassment.
Episode 18
Taylor's Self-Portrait
Taylor is humiliated when her revealing self-portrait is auctioned at the school, but things get even worse when she discovers her diary has fallen into a stranger's hands.
Episode 19
The Wedding
Taylor is horrified to discover her parents aren't technically married, but she's even more horrified when they are.
Episode 20
First Child in Space
Taylor decides that the only way to solve her problems and escape her family is to become the first child astronaut.
Episode 21
The Family Tree
Taylor's last hope at finding a normal relative is dashed when she meets her eccentric Great Aunt, Ally.
Episode 22
Divorce Camp
Taylor finds herself lost in the bush, as paranoia that her parents are getting divorced gets the better of her.
Episode 23
Taylor Gets a Job
Taylor takes on a cat-sitting job in the hope of earning enough to buy a mobile phone - but, the job turns out to be more than she bargained for.
Episode 24
Rome Wasn't Built in a Day
When Layla is dumped and left heartbroken, Taylor has to save the day.
Episode 25
Girl Power
Distraught at the prospect of Brittany moving house, Taylor hatches a cunning plan to foil the move.
Episode 26
Taylor's Song
Taylor is surprised to realise that her dream of having a normal family is actually her reality.
Awards
2008 - Prix Jeunesse International Festival – Runner-up in the 7 to 11 fiction category. Mortified also received the 2008 "Theme Prize" as the program in all categories which represented gender in the most positive way.
2007 - New York Festivals - International TV Programming and Promotion Youth Programs (Ages 7-12) – Gold Medal Winner, and Grand Award - Best Youth Program
2007 – Banff World Television Awards – Mortified Nominee. (Canada)
2007 – US International Film and Video Festival – First Place Gold Camera Award. Also nominee for Best of Festival – Entertainment Group

2007 – International Emmy Awards – Nomination in the Children & Young People Category
2006 – CHRIS AWARDS (USA) - Bronze Plaque (6 out of 7 points)2006 - Chicago International Children's Film Festival. – First Prize Live Action Television Category
2006 Winner – AFI Awards (Australia) Best Children's Television Series

2006 Winner - AFI Young Actor Award – Marny Kennedy

2006 Finalist - AFI Award for Best Direction in Television

2006 Finalist - AFI Award for Best Screenplay in Television
Running Time
26 x 24 mins
Production Company
Australian Children's Television Foundation & Enjoy Entertainment
Language
English, Italian, French, Spanish (Neutral & Castilian), German, Portuguese
Genre
Comedy Live Action
Year level
Curriculum Study Areas
Themes